West Coast Bully Expo 4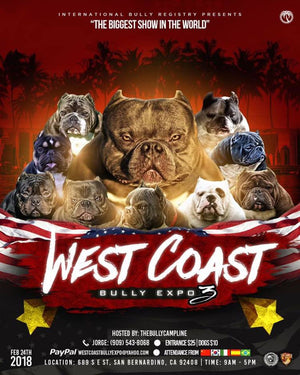 West Coast Bully expo is the largest bully show on the planet. The venue is located in downtown San Berdino, CA and sees attendance of over 3,000 people.  This is one of the craziest and best attended dog shows and a must for any bully kennel trying to get real exposure. 
Pictured above is a photo of a stack off during 2018. 
To purchase a booth you can contact Jorge @ (909) 543- 8068 or Direct Message on Instagram @thebullycampline
---
1 Response
Leave a comment
Comments will be approved before showing up.